Naval Aircraft Factory N3N-3 N44774 (c/n 2659)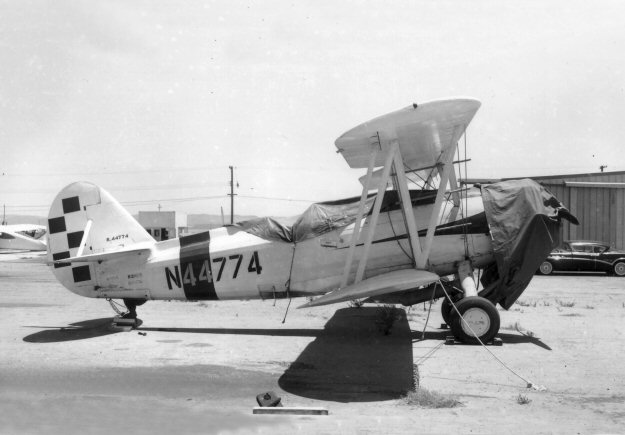 Some 816 of the dash-3 model of the Naval Aircraft Factory trainers was procured by the
US Navy, where they were known as "Yellow Perils" (although the psuedo-officicial name
was "Canary"). Most of them became redundant after WW II and many were civilianized.
They are rare nowadays. This one was at Hawthorne Municipal in 1962.