Martin B-26C-30-MO Marauder N171E (c/n 5486)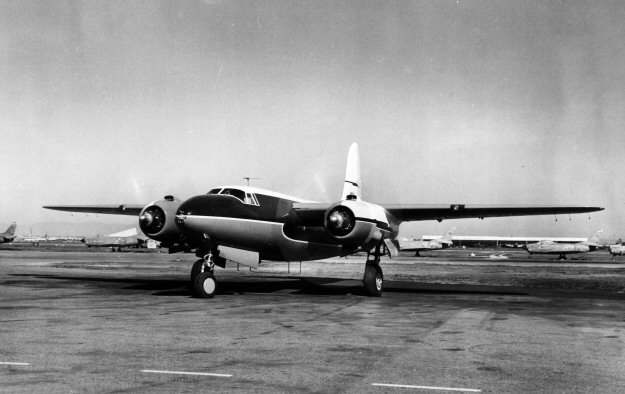 Only a handfull of B-26 Marauders was converted to civil use. Most were scrapped as soon as
WW II ended. The few that were converted were among the hottest executive transports of the
era. This one was ex 41-35542. It went to the US Navy in 1943 as a JM-1, BuAer serial 66599.
It was sold by the GSA to Tennessee Gas Transmission Co (Tenneco) as N171E, and soon after
re-registered N501T. It reverted back to N171E in 1957. This aircraft was the second owned by
Tenneco and is caught departing AirResearch's LAX facility in 1954. It was scrapped in 1965.