Lockheed C-60A Lodestar (c/n 2201)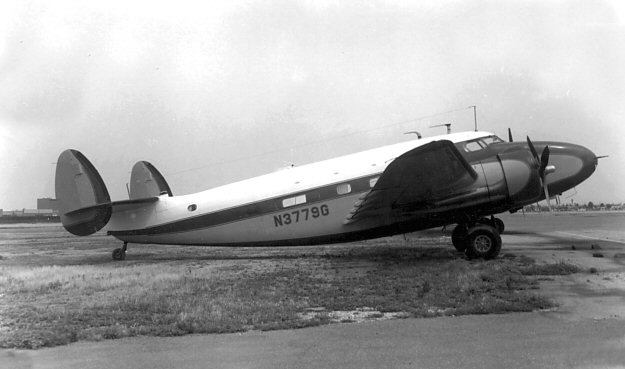 About 100 Lockheed Lodestars had been built for the civil market before the outbreak of WW II
diverted the production line to produce the C-60 transport for the military. Several civilian Lodestars
were impressed into service as the C-56, C-57 and C-59. The above machine was ostemsibly
built as a Lockheed C-60A for the RAF and was to have become FK261 but, in the event, was
retained by the US Army Air Corps. In 1946 it was civilianized for a customer in Mexico and was
registered in that country as XB-BOC, then XA-GEZ and finally XA-GUH. It came back to the US
as N4652V, then N668, then to Canada as CF-IAZ, and then returned to the US as N3779G.
It is probably the aircraft at the Planes of Fame Air Museum in Chino as "AM711". My shot was
taken at Long Beach in 1966.