Lockheed P2V-7 Neptune N14447 (c/n 826-8010)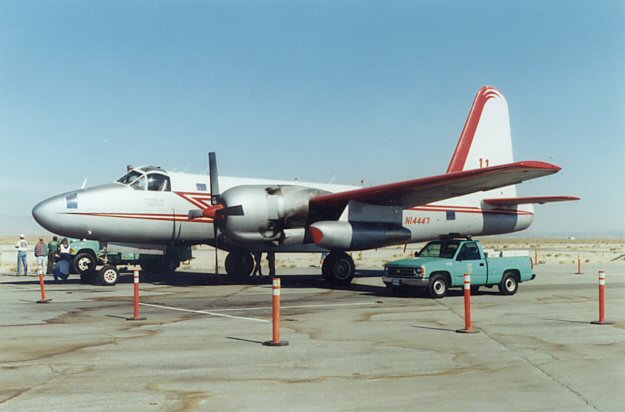 Lockheed Neptunes made excellent fire fighting vehicles. As a matter of fact, I lived in Diamond
Bar, California in the late1960s and had my house saved by a P2V borate bomber. This shot was
taken at Fox Field, Lancaster, in California's Mojave Desert in the late 1990s. The aircraft was (and
still is) owned by Neptune Aviation, based in Missoula, Montana. It was built in 1955 and was an
ex-RCAF machine, serial number 24110. (Original BuAer 135587) They were later re-designated
from P2V-7 to P-2H. I understand it is still registered to Neptune Aviation although must surely be
slated for retirement by now. Having said that, Tony Hancock indicates it was at Missoula as late
as 2003, still in good shape and resplendent with an all red fin and rudder.......