Lear Learstar (Lockheed C-60A) N26L (c/n 2238)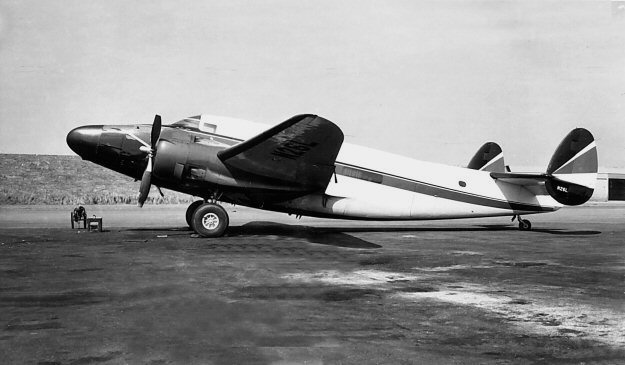 These Lockheed 18-56 (the civil model number for the Lodestar, after conversion from the
military C-60A) Learstar conversions are sufficiently different from the stock model to warrant
a page of their own. In 1954 Bill Lear started acquiring old Lodestars and rejuvenating them
into the Learstar at a plant on Santa Monica Municipal Airport (Clover Field) where this shot
was taken in 1956. The most distinguishing difference to the stock Lodestar was the long nose
containing the radar. Some 300 were forecasted to be converted, but, in the event, it was a money
losing proposition and only about 60 left the plant.. The above aircraft began life as C-60A
42-32192, and was on the French register after the war as F-BAMJ.