Grumman UF-2 Albatross N115FB (c/n G 462)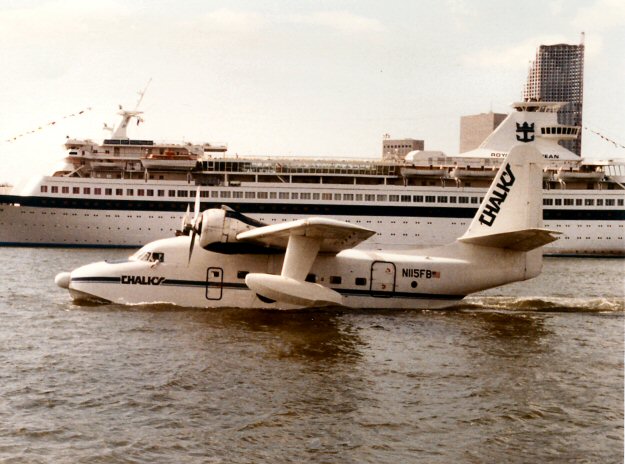 The Albatross was developed by Grumman at the end of WW II as the model G-64 and was
basically an enlarged Mallard. It saw extensive service with the US Navy and Coast Guard. This
particular example (BuAer 148327) had been seconded to the Japanese Self Defense Force in
the 1960s. It is seen here when operated by Chalk's Airline taxiing alongside Royal Caribbean's
"Song of Norway". When converted for civil use, the Albatross was known as the Grumman
. G-111. In the tri-service rationalization of redesignations in 1962, these aircraft became known
as the HU-16D. This machine is now in storage at Falcon Field, Mesa, Arizona.