Grumman American AA-1B N1372R (c/n 0672)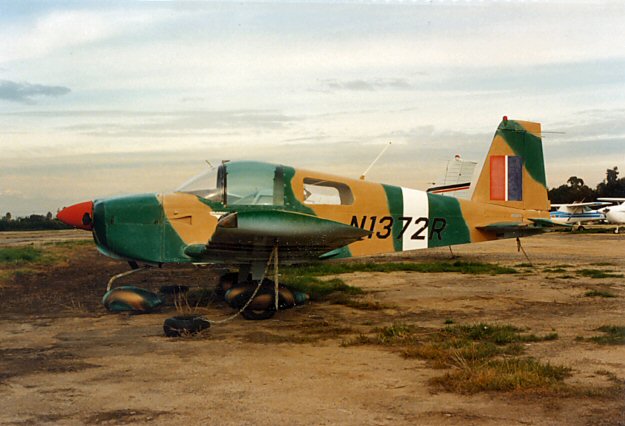 This abomination is wearing a war time fin flash. Maybe a little too tall. Whatever.
Brackett Field, Southern California, mid 1990s. Interestingly, c/n 772, a Grumman
American AA-5 Traveler, was also delievered with the rego N1372R and DID go to
the U.K. as G-BDCK. The "R" series may have been "trade plates" and if so, why
this one retained this rego is not clear.