Grumman AF-2S Guardian N9994Z (Masquerading as N9995Z) (c/n 321 )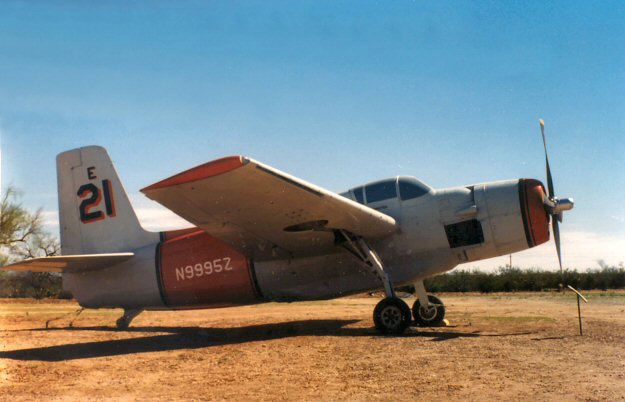 This Grumman Guardian, as it stands at the Pima Air Museum in Arizona is not stock as
it would have operated in the US Navy. As such it would have had outrigger stabilizers on
the tail plane. I don't know whether it flew as it is shown above when it operated for Aero
Union Corporation as a as a fire-fighting tanker. Five Guardians were to have been civilian-
ized by Aero Union of Chico, California. Three were two converted and two left for spare
parts. Following the ban on single engine aerial tankers, the three active civil Guardians were
dispersed. This one (BuAer 129233) was originally N9994Z. For some inexplicable reason,
it was repainted as N9995Z when it went to the Museum. The real N9995Z is at Jimmy
Leeward's Air Ranch in Ocala, Florida.