Fairchild C-82A Packet (c/n 10073)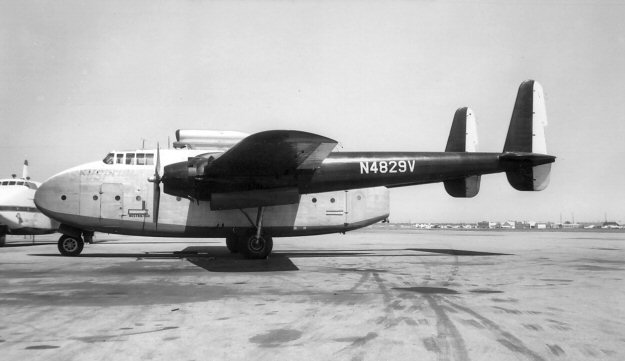 This aircraft was formerly the USAF's C-82A-20-FA 44-23029. In 1961 Stewart-Davis Inc
of Long Beach, California developed a Jet-Pak unit for both the C-82 and the later C-119.
This involved the installation of a 3,400 lb static thrust Westinghouse J34WE-36 turbojet engine
mounted in a pod on the upper surface of the wing center-section. This particular C-82, owned
by M&F Inc when I shot it at Long Beach in 1962, had such a conversion. N4829v undershot
the runway while landing at Granite Mountain Airport in Arkansas on 3 Aug 1964 and was destroyed
by the ensuing fire. The four aboard escaped.