Erco 415-D Ercoupe N99711 (c/n 2334)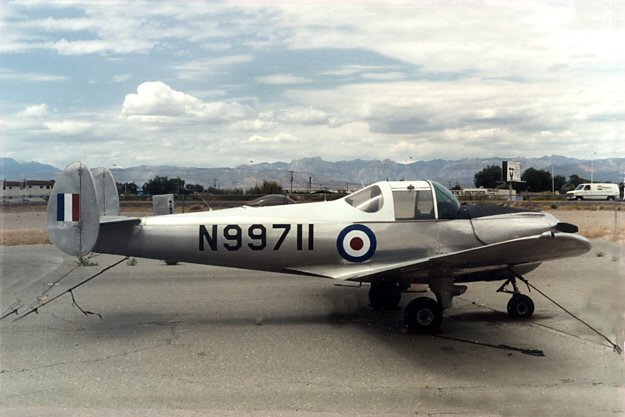 I originally was skeptical that this aircraft showed any form of credibility. It turns out that,
in 1947 the A&AEE (the RAF's Aeroplane & Armament Experimental Establishment) at
Boscombe Down

did

evaluate the civilian Ercoupe G-AKFC for possible use as a trainer
giving it serial VX147 (see photo below) I cannot see how the RAF would have ever
condoned a two-control system machine which theoretically could not spin, but evaluate it
they did. I'm told the test pilots loved it! My shot above was taken at North Las Vegas
Airport in 1990. N99711, is, incidentally, still current. Another current Ercoupe, N99933,
a 415-C model is (or was) decked out as as VX147 in a rather more correct scheme (foot
of page).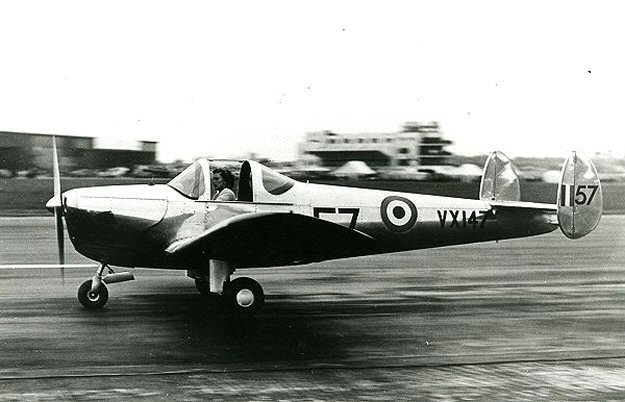 .



N99933 Erco 415-C Ercoupe (c/n 2556)