Douglas A-26 Monarch 26 Rock Island conversion N6841D (c/n 28922)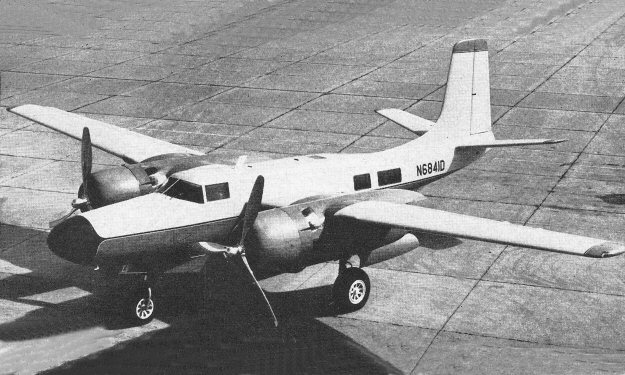 In 1960 the Aviation Division of the Rock Island Oil & Refining Company, based at Hutchinson,
Kansas acquired some three dozen ex French Air Force A-26 Invaders. Six were from Clark
Field, Philippines storage and a further 30 from Davis Monthan. Most had seen service in Indo-
China. The plan was to modify them for executive use and market them under the name Monarch
26. In the event only three were actually converted plus a further one sold as a kit. N6841D was
built as a A-26C, serial 44-35643. It went to Indo-China in 1954 but a year later had been retired
to Clark Field. Acquired by Rock Island, it became N6841D and was, I believe, the second of the
Monarch 26 conversions. It then had a multitude of different identities but survived over the years
which means that it is now, naturally, a 'war bird'. Last heard of it was registered as N626SH and
had undergone yet another complete restoration to emerge as 'Lil Twister'. for the Commemorative
Air Force based in Midland, Texas.