Curtiss SB2C Helldiver N92879 (c/n 83725)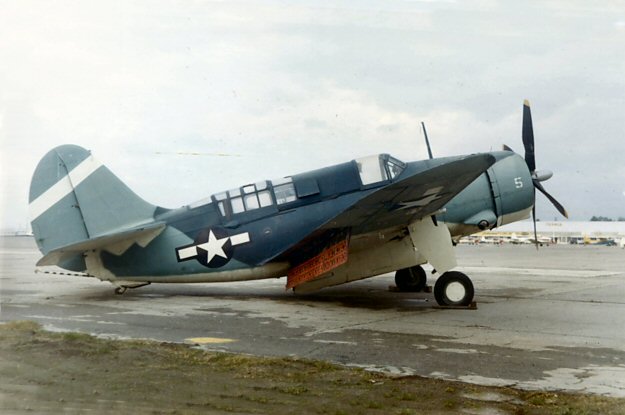 This shot was taken at Chino, California in the early 1960s. I do not have a shot of a Curtiss
"Son of a Bitch, Second Class" (ask any Navy man who flew one) in pure civilian markings.
I doubt that there were any. This was taken just prior to the establishment of the Ontario
Air Museum. It eventually passed to the Confederate Air Force and was at Harlingen in
1971. It is currently registered to the American Airpower Heritage Museum, Midland, Tx.
(formerly the CAF). Original BuAer number was 83589.