Curtiss P-40N-5-CU Warhawk N85104 (c/n 28954)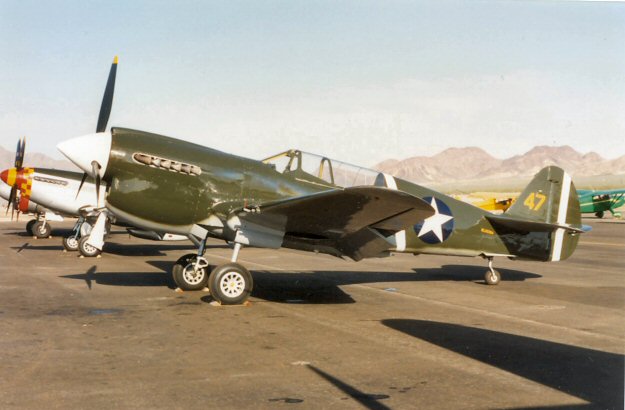 I thought I had a pure civil P-40 but couldn't find it. This civilianized and modified (2 seat)
model was at Boulder City, Nevada in 1989, all dolled up, of course, as a "warbird". It was
the former 41-105192 and went to the RCAF as 858. It was civilianzed after the war as
N1197N (a neg of which I thought I had but can't find). It is still airworthy.