Curtiss C-46A Commando YV-C-ARS (c/n 422)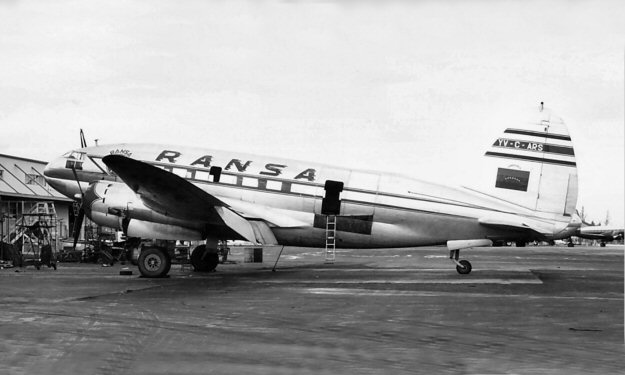 Ex Military C-46s were used mainly in the cargo role (although several "non-sked" airlines
operated them in the US in the late 1940s on cut-rate passenger services, until the FAA
clamped down). This one, a C-46A-60-CK (ex 43-47351) was civilianized as N92856
for Riddle Airlines in the early 1950s. My shot shows it as Long Beach in the late 1950s
just after it had been sold to the Venezuelan cargo line RANSA (Rutas Aereas Nacionales,
SA).