Culver PQ-14A N5092V (c/n 2402)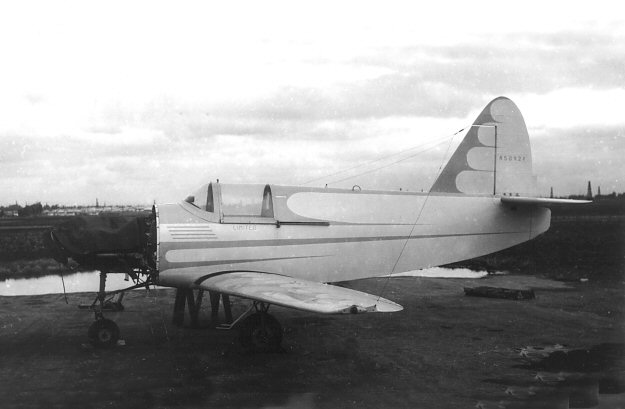 The Culver Model NR-D was designed as a radio-controlled target aircraft and produced in
fairly large numbers for both the US Navy and Air Force. The former was known as the
TD2C-1 whilst the USAAF versions were the PQ-14A and PQ-14B. Although radio-controlled
it did have a conventional cockpit and made a neat little single-seat civil conversion. Unfortunately,
my example (seen here at El Monte Municipal Airport, California in 1959) is without its cowling.
Surprisingly, this machine is still currently registered to an owner in San Antonio, Texas.