Cessna L-19A Bird Dog N201FM (c/n 22488)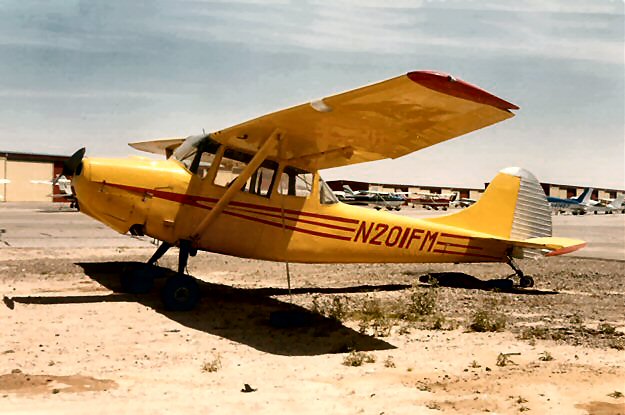 Nowadays I doubt one could find a single airworthy Bird Dog that wasn't all dolled up like a
"Warbird". However, it wasn't always that way as the above shot illustrates. This was taken as
late as 1979 (at El Paso), so it's only in the last 15 years or so when owners decided to dress
their aircraft up in (quite often spurious) military markings. This one was previously 51-12174.
It is still apparently currently still alive and well and still living in Texas. Incidentally, when flying in
civil guise, this aircraft is known as the Cessna 305A.