Canadair CT-133 Shooting Star N157X (c/n 24)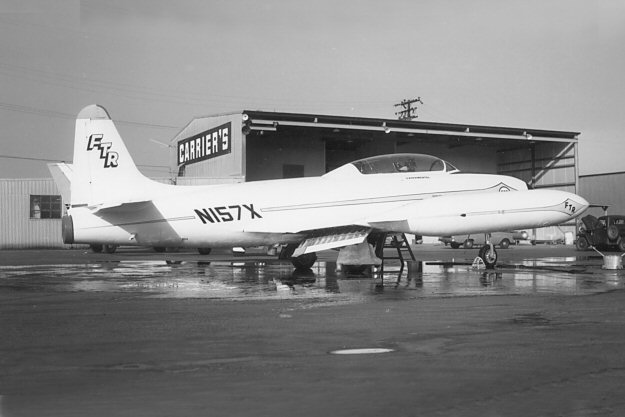 Here's a hot rod for a "torch jockey wannabe". This aircraft was an actually an ex Royal
Canadian Air Force CT-133, with serial number 21024. This shot was taken at Long Beach
in 1965 when it was owned by Omni Investment Group. The aircraft was leased by Flight Test
Research at the time. It eventually went to a company known as Flight Systems Inc of Mojave
in 1977 (as N302FS). It was probably operated as some sort of flying test bed. Then to
T-Bird Aviation, also of Mojave in 1990. It currently flies as a 'warbird' under the rego
N230CF. .