Boeing B-17G Flying Fortress N5225V (c/n 8588)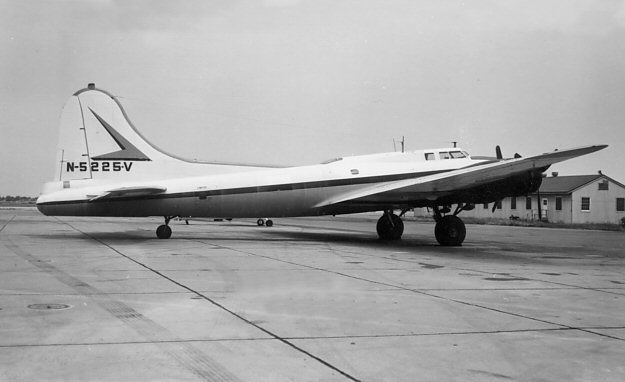 Considering how many B-17s were built (almost 13,000 of them), very few found their way
on to the world's civil aviation registers. Even in the days of cheap gas they were extremely
expensive to operate. This one was owned by the American Compressed Steel Corporation
of Dallas, Texas when I took this shot of it at Long Beach in 1960. I especially like the (totally
illegal) dashes between the "N" and the "V: in the rego! It was previously registered N6460D.
This aircraft was delivered to the USAAF as 44-85679, although transferred after WW II to the
US Navy as a PB-1W (BuAer77138). It was written off in an aborted take-off at Santiago,
Dominican Republic on 3 June 1964 when it ran into a deep ditch.