Beech T-34A Mentor N4904X (c/n G-55)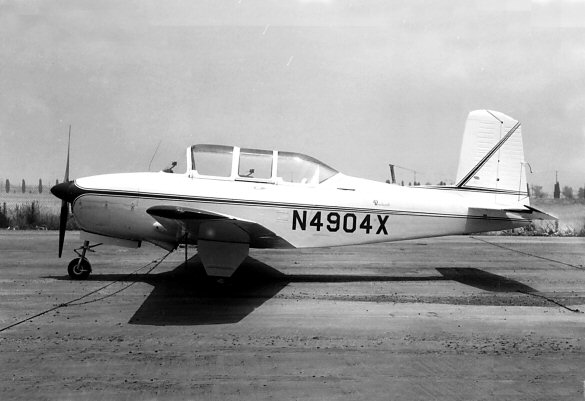 It would be virtually impossible today, I would suspect, to encounter a Beech Mentor
which was

not

dressed up as a "warbird". However, when they first were released to
the civilian market, owners tended to paint them up like mini Travel Aire's or similar.
They were then known as the Beech Model A45. This one was at Fullerton Municipal
Airport, just east of L.A. in 1960. This aircraft is still currently registered (to an owner
in Wichita, its birthplace).