Beech C-45G (Volpar) N9823Z (c/n AF-185)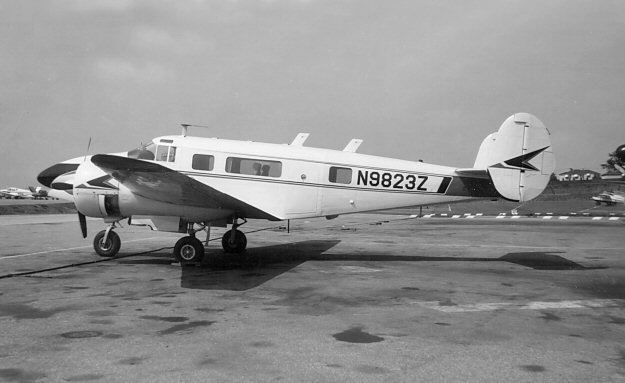 In the early 1960s, Volpar Inc of Los Angeles began making these tricycle grear conversions of
the Twin Beech. This aircraft was previously a 1951 model C-45G, USAF serial 51-11628.
These mod were so successful that Beech themselves staring building/converting them. The CIA
(oops, sorry, I mean Air America) was a large user of these modified Beech machines in Viet Nam.
However, in the event, this particular one (despite its "Z" registration) went to Africa with French
Overseas registration F-OBYL. It later wound up in Gabon (where it was written off) as TR-LKO.