Beech AT-7C Navigator N78 (c/n 6808)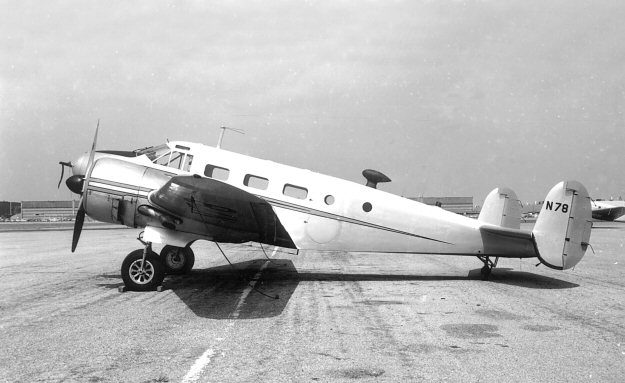 The Federal Aviation Agency (FAA) has always maintained a vast fleet of aircraft. They are
usually registered in the N1 - N400 series. Because of this limitation the numbers are re-used
many times. Since 1945, for instance, there have been six different aircraft registered N1 alone.
Anyway, this Twin Beech was an ex USAAF AT-7 navigational trainer, built in 1943 with serial
number 43-50066. It was formerly registered N106 also with the FAA, although re-registered
when the earlier N78 (also a Beech AT-7) was disposed of in 1951. This aircraft itself became
N9189R when it was sold off in 1960. My shot shows it at LAX in 1960.