Zantop Air Transport Douglas DC-6A N6574C (c/n 44076)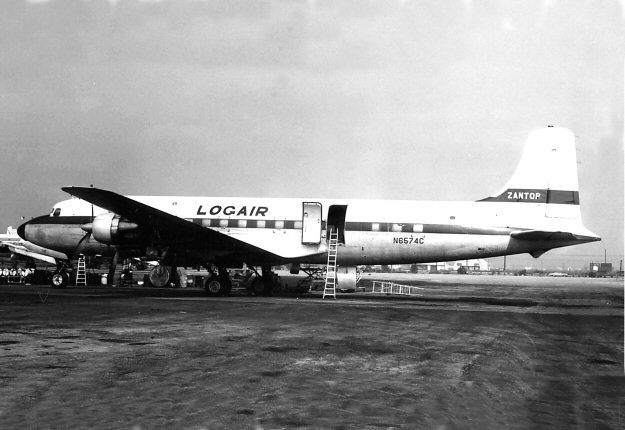 A less than illustrious photo taken at Long Beach on a dull day in October 1964. This ex-KLM
DC-6A (PH-TGA, PH-DFA) had 'done the rounds' of various non-skeds after it was sold off
by the Dutch carrier in 1960, going to Trans American Airlines, Great Lakes Airlines, Trans
Alaskan Airlines, Admiral Airways, and Twentieth Century Aircraft before Zantop acquired
it in 1964. As can be seen, it was used on military contract services. When Zantop Air Trans-
port sold its assets and certificate to Universal Consolidated Industries in 1966, this aircraft
passed to Universal Airlines. The Zantop family were finally freed from the clutches of Universal
when that concern went bankrupt themselves and Zantop International Airlines was re-born in
1972. This latter corporation lasted until 1997.