World Airways Curtiss C-46 N1442V (c/n 22503)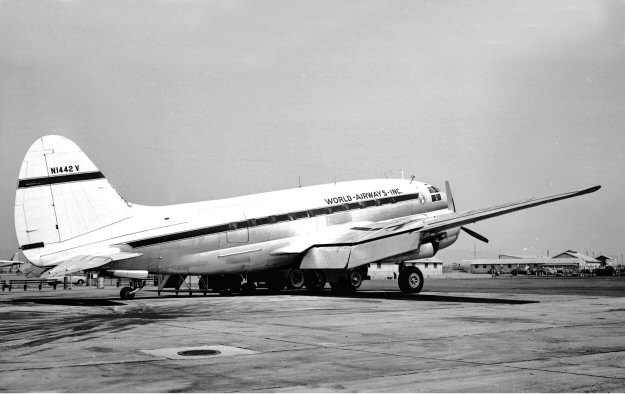 To illustrate the differing titling adopted by the nonskeds, compare Bill Larkins' shot above, taken
at Oakland in August 1953 with the following entry of this C-46's sister ship N1443V. This smaller
font must have been World's original livery, however, since N1443V was civilianized for the airline
in 1949, and was its first owner when leased from the USAAF. Incidentally, for a thumbnail history
of this company see the entry for the DC-4. N1442V went to Capitol Airways in 1956 and was
withdrawn from use in 1963.