Stewart Air Service Douglas DC-3 N67578 (c/n 19057)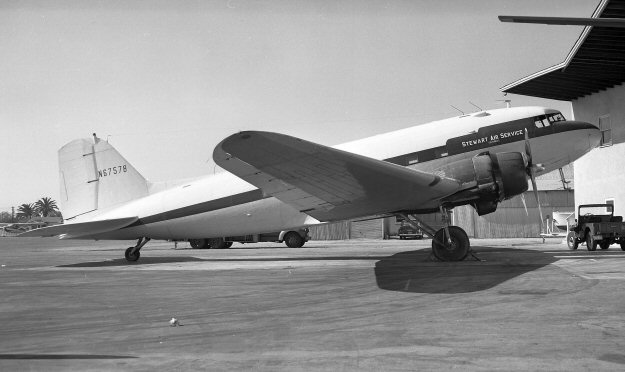 Another of Stewart's DC-3s at Hawthorne, California in 1963
.
This one has the registration large
enough to read at more than 20 paces! Color scheme was very dark green (almost black) cheat
line and registration with white top and light green undersides. Like the prior entry DC-3, this old
bird was sold south of the border to Aerolineas del Pacifico at Tijuana in 1968. I would be
obliged if some Mexican enthusiast could identify its XB- rego for me.