Stewart Air Service Douglas DC-3 N74678 (c/n 9726)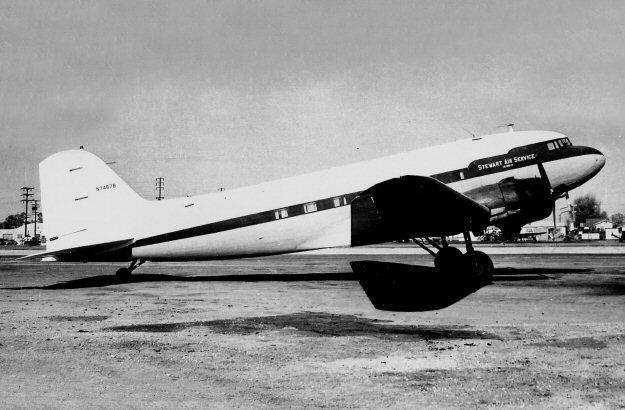 From 1958 until 1966 I lived a stone's throw away from Hawthorne Municipal Airport, California.
At that time it was a very busy airport and was the maintenance base for Stewart Air Service.
Founded by E. A. Stewart in 1946 this company provided cargo and passenger charters from
both Hawthorne and Burbank. Ed Stewart had been a test pilot for North American Aviation
during WW II. Stewart Air Service operated a small fleet of four DC-3s, a Bell 47 and later
acquired a DC-4. N74678 (see enlargement of rego below) was the former C-47A-DL,
42-23864. It was sold to Aerolineas del Pacifico in 1962 as XA-VIZ and its ultimate fate is
obscure.