Riddle Airlines Douglas DC-6A N7780B (c/n 453

72)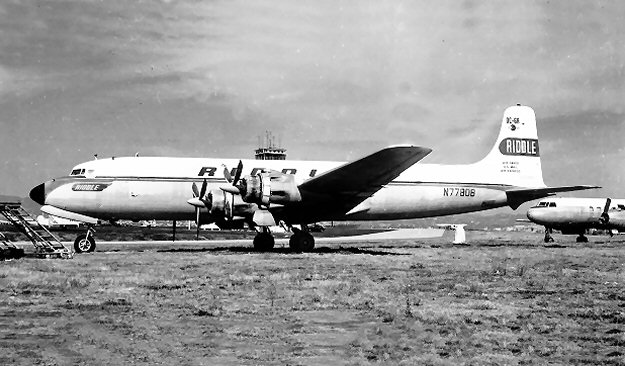 This DC-6A was new when photographed at Santa Monica in December 1957. It was ordered
by Riddle, but, in the event, never accepted by them and was taken over by Hughes Tool Co.
instead. It languished at Santa Monica then for a number of years before being purchased by
Partners of America in 1973. It went to Northern Air Cargo in 1974 and there are several
images on the web of it in this livery. Riddle did fly a couple of DC-6 types, however. They
were N7770B, an USAF C-118A c/n 43578 and N6260C a former Pan American DC-6B
c/n 44260.