Resort Airlines (Logair contract) Douglas DC-4 N88819 (c/n 10448)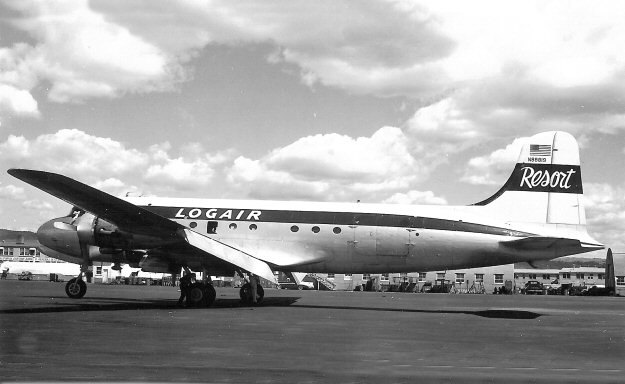 Like several other large irregular carrier (Capitol Airways, Zantop Air Transport et al), Resort
gained U.S. Government Logair cargo logistic contracts This DC-4 was seen at London's
Heathrow in the late 1950s by J.M.G. Gradidge. Close up of registration below. N88819
was a former C-54B-1-DC (42-72343) civilianized in 1949 for North American Airlines,
another non-sked. Resort acquired it in 1955 and sold it in 1961 when the airline folded to
Slick Airways. Aviation Traders of Southend, U.K. bought it and converted it into a ATL-98
Carvair. .