Peninsular Air Transport Douglas DC-4 N4890V (c/n 10748)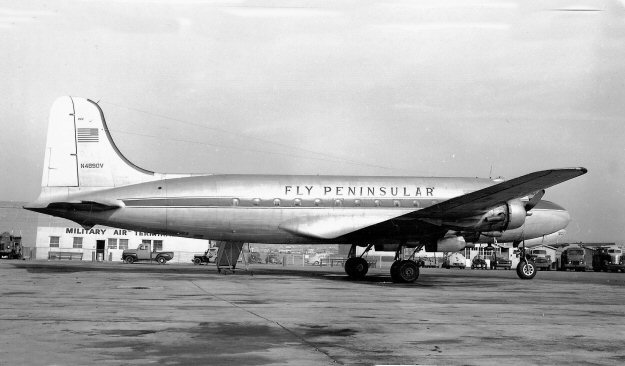 I have lost the details of this photograph. I believe I took it at Oakland in the mid 1950s.
Oddly, N4890V was never, according to my DC-4 records, either owned by Peninsular or
leased by them. It appears to be on a military contract. It was either registered to Riddle
or Flying Tiger at the time. Possibly a short term lease? Anyway, Peninsular Air Transport
folded in 1955.