Orion Air Transport Curtiss C-46 N4880V (c/n 33087)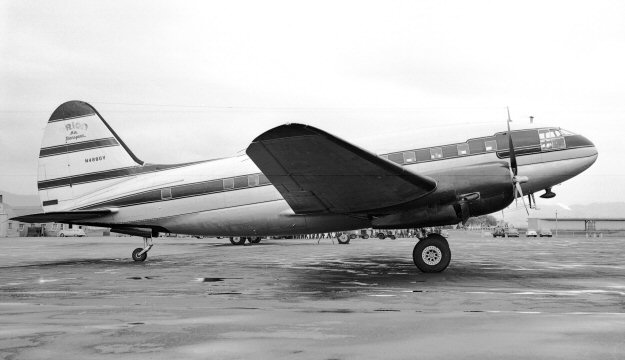 This C-46D-10-CU (ex 44-77691) was first civilianized in 1950 for Supair, Inc. It went to
Capitol Airways in 1954 and was then acquired by Orion Air Transport. Bill Larkins saw it
(above) at Oakland in May 1954. (See detail of tail with titling below) . Unfortunately I have
nothing on this small non-sked relative to its base, length of existence or type of operation per-
formed. A couple of years after this photo was taken it went to Universal Airlines, then Air
Charters, Inc. and finally to Aerolineas Nacionales S.A. in Costa Rica as TI-1019 ('

Castillo




A. Costa

'). The aircraft was used (clandestinely) in support of Fidel Castro's rebels and,
in delivering arms to a small airfield at Moa, was damaged on landing. It was later set on fire
by the rebels to try to hide its identity. It had apparently been leased in the US by a certain
Sr. Guerra. However, the Cuban Army showed up and were able to identify it and its origins.