Meteor Air Transport Curtiss C-46 N53594 C/n 22486)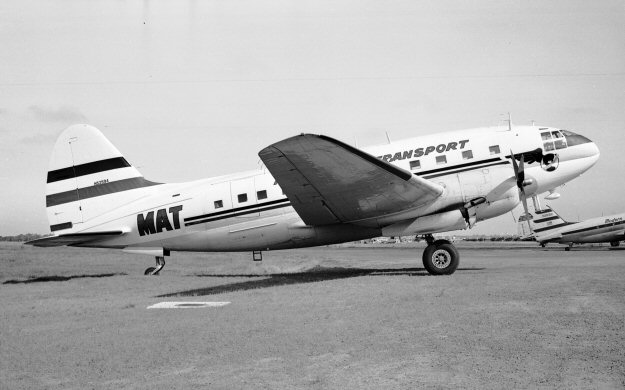 Normally I only include one photo per type for each airline, but I'll make an exception with
this Meteor Air Transport C-46 since it wound up as rather a "special" aircraft. After being
sold off by Meteor in 1960 it went to Riddle, Zantop Air Transport, Universal Airlines and a
couple of leasing companies before being preserved. Originally C-46F-1-CU 44-78663 it
was acquired by the Confederate Air Force (changed to Commemorative Air Force when
political correctness went berserk the world over) and from the 1990s on has been based at
Camarillo, California. It is named 'China Doll". and as such, is now a frequent visitor to air
shows. It was always difficult to photograph at Camarillo since it was parked close to the
hangar and always surrounded by the CAF's T-6s etc. My shot below was taken at that venue
in 2000, whilst the original of it as a civil conversion (above) was taken by Bill Larkins at Oak-
land, California, fifty years previously (in September 1952).