Central Air Transport Curtiss C-46 N59487 (c/n 2934)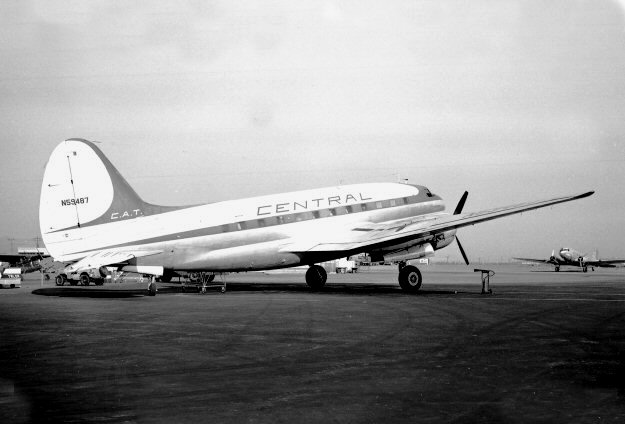 This ex C-46E-1-CS (ex 43-47408) was being leased from International Airports Inc when this
rare shot, by Bill Larkins, was taken at Oakland on 13 September 1952. It had already been
operated by Slick, Viking, Air America (not the CIA one), Arrow Airways and North Continent
before being re-liveried for Central. This CAT, of course, had nothing to do with the Chinese
Civil Air Transport (which

was

a CIA covert line). It appeared to be operated by Central for
a couple of years until sold to Economy Airways in 1952. However, I have no details regarding
this small carrier whatever. It was possibly a cargo charter concern based at Oakland. N59487
may have been its only aircraft.