Caribbean American Airlines (North Star) Curtiss C-46 N1673M (c/n 22460)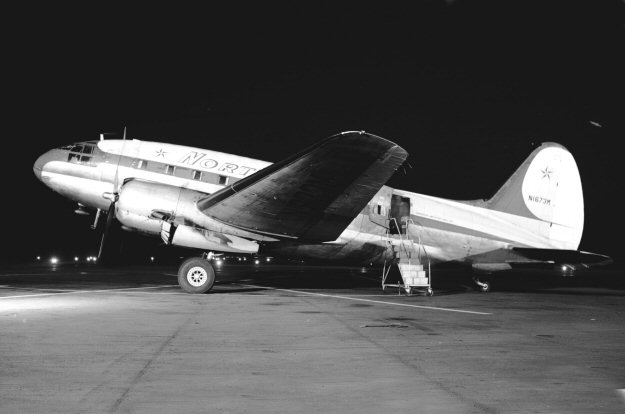 Bill Larkins took several night shots at Oakland. This one is his personal favorite. A 3 minute
exposure at f.11 with his 616 camera in March 1953. I have nothing on Caribbean American
Airlines except that it appears to have been founded around 1948 and ran psuedo-scheduled
cargo and passenger services from its base at Oakland. It operated under the name 'North Star'
with a couple of C-46s. N1673M was a former C-46F-1-CU (44-78637) leased from the
USAF in 1948 by All American Airways. Caribbean American continued the lease in 1950.
It was sold to Continental Charters in 1955 and then, in 1959 went to Paraguay as ZP-CCE.
It was written off in a crash at Asuncion Airport on 4 January 1964.