Caravan International Airlines Douglas DC-4 N68599 (c/n 27244)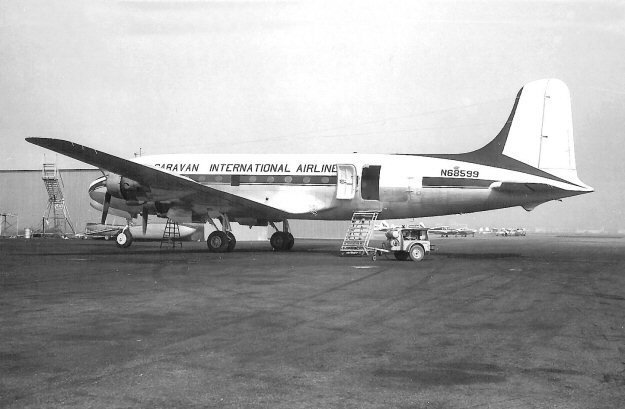 Caravan International was founded in 1964, and much later than most of the passenger non-skeds.
It was, I believe, mainly a freight carrier, although it did also do passenger charters also. My shot
above was taken at Long Beach in 1965. In addition to DC-4s it also flew Convair CV-340s.
N68599 was ex HC-AGB of the Ecuadorean airline AREA, and before the ex C-54B-20-DO
had flown with Northwest as N95416.