California Hawaiian Airlines Lockheed L-1049 Super Constellation N6901C (c/n 4015)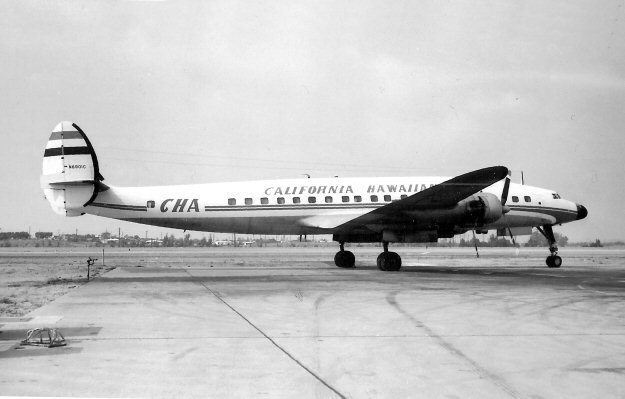 In 1955 California Hawaiian re-emerged after its bankruptcy of the year before as a somewhat
larger company initially operating three DC-4s. These were augmented in 1960 with four L-749A
Constellations leased from California Airmotive and three L-1049 Super Constellations from TWA,
one of which is I saw above on WAL's ramp at LAX in 1961 . Although the airline did gain some
MATS charter work, by 1962 it had folded again......this time for good. That N6901C had been
leased from TWA is obvious from its livery which merely had California Hawaiian superimposed
over its standard TWA markings. In 1966 this aircraft was sold to Lineas Aereas Patagonicas
Argentinas but, sadly crashed into the sea south-west of Callao, Peru on its delivery flight on 6
March of that year.