California Eastern Airways Douglas DC-4 N88891 (c/n 10505)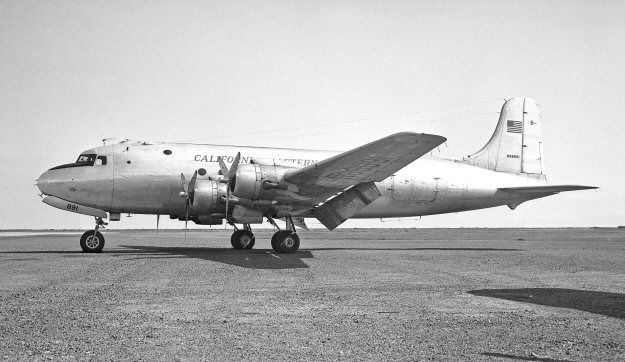 This DC-4 had just been acquired from Pan American World Airways when this shot was taken
at Oakland in September 1953. It was formerly 'Clipper Lightning'. See close up of minuscule
rego below. I am not sure if it ever was painted in full Cal Eastern livery since it was leased to
Resort Airlines a year later. (Resort later purchased it). After many owners this DC-4 was finally
wfu at Lakeland, Florida in 1976 and broken up in 1977.