Associated Air Transport Curtiss C-46 N1846M (c/n 22543)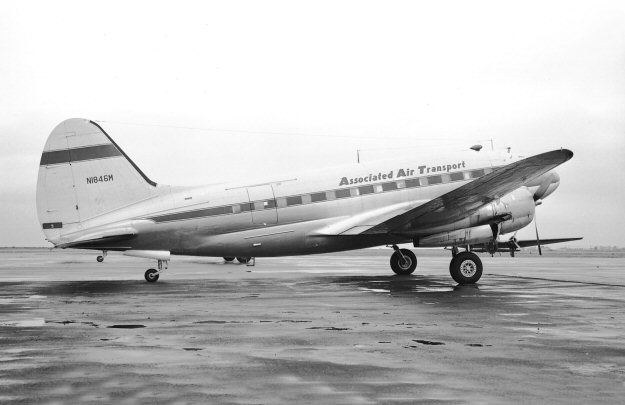 Associated Air Transport was a Miami, FL based company which operated from 1952 until
1962 engaged mainly in irregular scheduled passenger services between New York City and
San Juan, Puerto Rico. Like many other non-skeds, it initially had military contracts, but these
were cancelled in 1961 due to safety violations. It began operations with C-46s and then grad-
uated to DC-4s and Lockheed L-749 Constellations. Bill Larkins' shot above was taken on a
dull day at Oakland, CA in January 1953. This aircraft was a former C-46F-1-CU delivered
to the USAAF in August 1945. It was leased to Crescent Airways in 1950 and to Associated
a year later. It later went to Riddle Airlines and finally wound up with CIM Associates in 1970
as N38218. It was withdrawn from use in 1976.