American International Airways Douglas DC-4 N88894 (c/n 10496)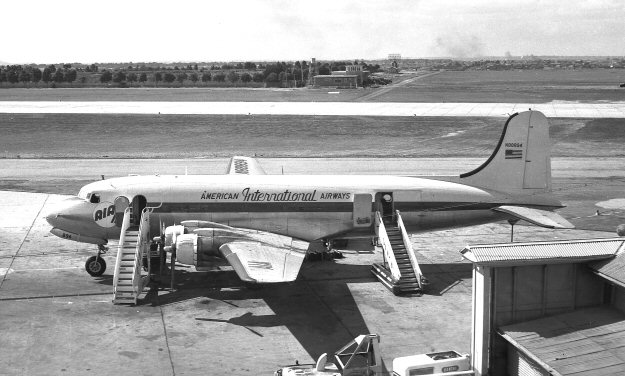 Here's a rare shot from the Geoff Goodall collection of an American International Airways DC-4
at Melbourne's Essendon Airport circa 1958. Leased from Slick Airways at the time, it was
probably under charter. This American International appears to be a different company from the
all jet outfit of the same name launched in 1984 and which became Kalitta Air.. It could have been
a forerunner of it, but I have no data on this one, although it had several DC-4s engaged in charter
work in the late 1950s. N88894 on the other hand had a much more illustrious past, being, back
in 1946, Pan Am's 'Clipper Eureka'. It then passed to Eastern before Slick acquired it in 1955.
It was returned to them in 1959 and, following a couple of more lease-outs was withdrawn from
use and stored in 1971.