American Flyers Airline Lockheed L-1049 Super Constellation N9717C (c/n 4546)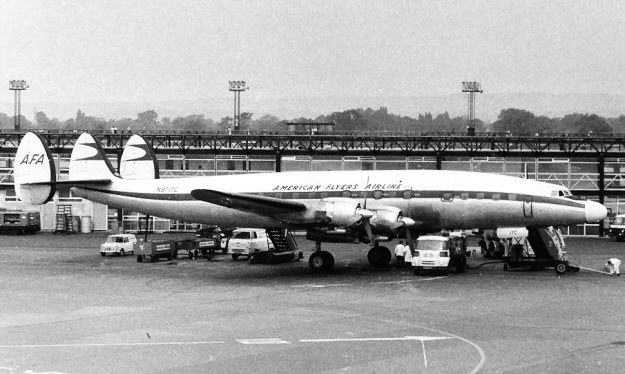 The above shot was taken by Mick West at Gatwick in 1966. By that time American Flyers
had become an IT (Inclsuive Tour) carrier. In fact, one of their Lockheed L188 Electras was
chartered by the Beetles for their first U.S. tour. This Super Connie had had severasl owners
before American Flyers acquired it in 1964. At one time it had been Qantas' VH-EAI. It
was finally retired and stored at Fox Field Lancaster in 1971 and ultimately broken up.