American Flyers Airlines Douglas DC-4 N30057 (c/n 10478)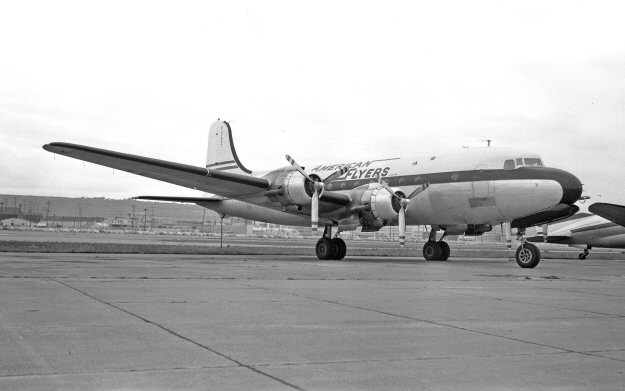 This was formerly United Air Lines' 'Mainliner Paul Bunyan'. For the registration, see the
enlargement below. Somewhere in the mid 1950s American Flyers acquired a small number
of DC-4s to augment their DC-3s, and pending procurement of their Constellations. The
above shot was taken at Oakland, circa 1955. Like most of their early equipment this
DC-4 was probably leased - possibly from United.