American Flyers Airlines Douglas DC-3A-277D N33656 (c/n 4802)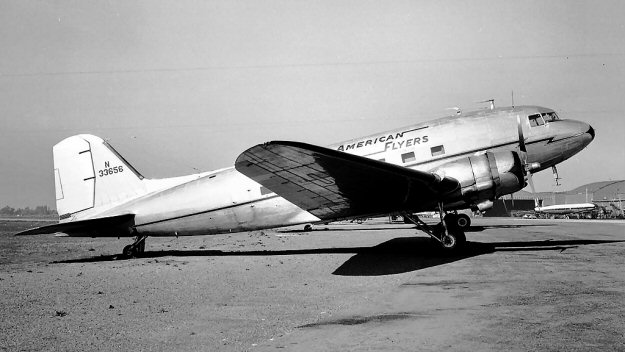 American Flyers was founded by Reed Pigman in 1949. It was primarily a cargo outfit but also
operated passenger charters. They were known as "The Charter Specialist" and claimed to be
the first non-sked to serve hot meals. This ex American Airlines DC-3A was typical of their
early equipment. Pigman acquired it from AAL in December 1949. It was eventually written
off a couple of years after belly landing in Shreveport, La on 29 July 1963. Later, in 1971,
American Flyers was acquired by Universal Airlines. By that time they were flying Boeing 727s
and DC-8s. Bill Larkins' shot above was taken at Oakland in April 1952.