American Flyers Airlines Douglas DC-3 N19919 (c/n 4869)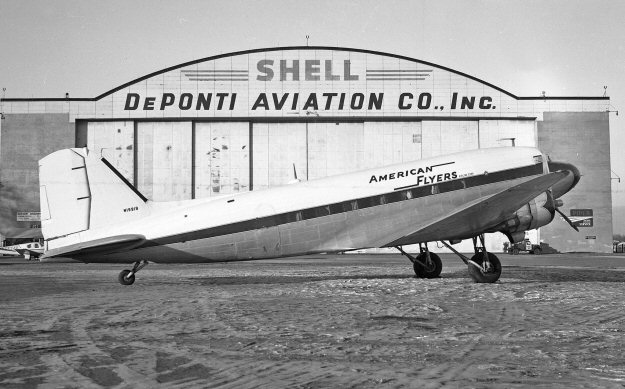 This ex C-53-DO (41-20099) was one of five early DC-3s operated by Reed Pigman's American
Flyers Airlines from its foundation in the early 1950s until it merged with Universal Airlines in 1971.
I shot this one at Minneapolis' Wold Chamberlain Field in January 1961. It was formerly United
Airlines' 'Mainliner Wyoming', and the latter airline's minuscule rego had been retained. I will
enlarge that below. It later went to Shawnee Airlines and at the foot of the page is a nice Bob
Garrard photo of it taken at Orlando Executive Airport in February 1974. No enlargement of its
identity necessary in this shot! N19919 later was leased to Florida Airlines, returned to Pawnee
and scrapped at Sarasota, Florida in 1979.