American Air Transport (Cloud Coach) Curtiss C-46 N1693M (c/n 22498)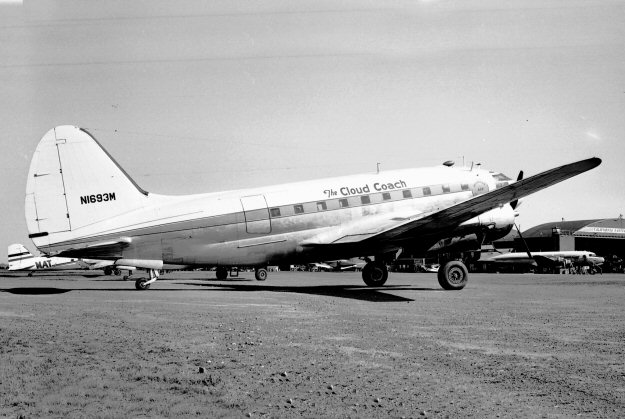 American Air Transport was founded in Miami Springs, Florida in 1948 ostensibly to provide
irregular scheduled passenger service between Miami and San Juan. As can be seen, it traded
under "The Cloud Coach" name. It ceased operations in 1954. Like many of the non-sked
C-46s appearing in these pages, the start-up airline leased this one from the United States Air
Force. Clearly its operations wandered widely from the Caribbean area since (a) this shot by
Bill Larkins was taken at Oakland, CA in April 1952 and (b) this C-46 crashed into Cedar
Mountain, Washington on 23 April 1953 whilst on approach to Seattle-Boeing Field, killing
the four souls on board. It was positioning for a military charter at the time.