Air Transport Associates Curtiss C-46F N1302N (c/n 22479)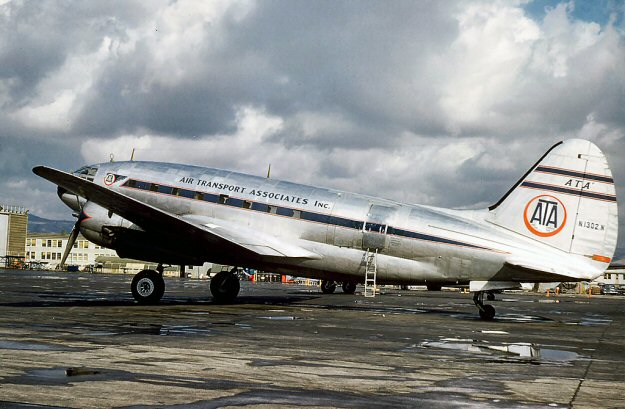 Air Transport Associates provided irregular scheduled passenger services between Seattle and
various points in Alaska using C-46s. Bill Larkins' shot (above) was taken at Oakland in
November 1952. N1302N was the former 44-78656 and was acquired by ATA in 1951.
It passed to Reeve Aleutian Airways in 1957 and was written off when it crashed shortly
after take off at Driftwood Bay, Alaska on 31 May 1958.