ASA International Airlines Lockheed L-049 Constellation N90926 (c/n 2064)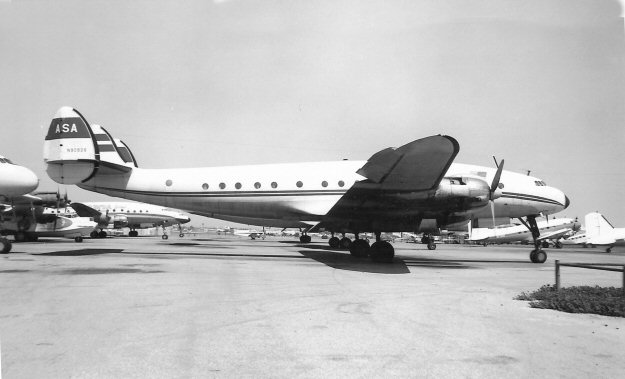 This L-049 had 'been around the block' before it was leased by ASA International from Nevada
Airmotive in 1962. I caught it at Long Beach in March 1963. I have enlarged the rego below.
It started life with American Overseas Airlines as '

Flagship Eire

' and was a common sight at
Heathrow in the late 1940s. It then spent time with PanAm, Trans World and Eastern before
being relegated to the charter industry. I think it may have been the only L-049 operated by
ASA, although they later went on to fly L-1049s. N90926 wound up as a trainer used by the
Oakland Airport fire department before it was broken up in 1976.