Socata TBM700 N700FT (c/n 267)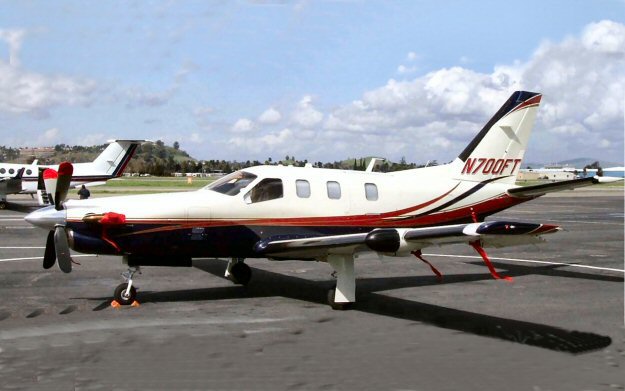 The TBM700 was inspired by the Mooney M.301 and is a six to seven seat single turboprop
business aircraft. The TBM700 uses a Pratt & Whitney Canada PT6A-64 engine delivering
700 shp (522 kW). It began as a cooperative effort between Aerospatiale's General Aviation
Division and Mooney, although the American manufacturer pulled out of the venture and all
production was undertaken at the Socata plant in Tarbes, France. Hence the 'TB' for Tarbes
and the 'M' for Mooney. Something like 400 have been produced. Bill Larkins saw this one
at Buchanan Field, Concord, CA in March, 2006.