Piper PA-31-350 Chieftain N4073M (c/n 31-8152030)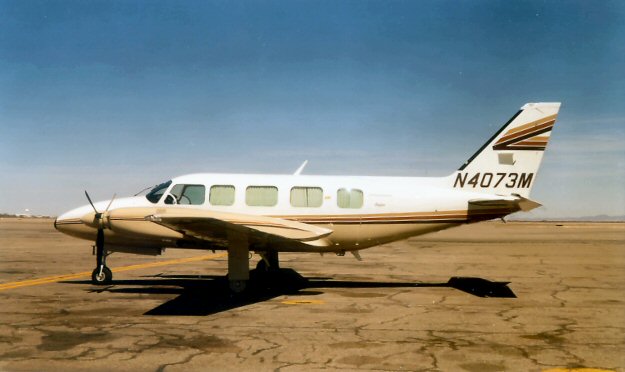 Almost identitcal to the Navajo was the follow-on Chieftain. In fact, the early models were named
Navajo Chieftain. My shot above of this 1981 model was at El Paso in 1982 when the machine
was virtually brand new. This aircraft was later re-registered N98CS, and then was sold in Australia
in 2001 becoming VH-ASD. The nice shot of it below in Aussie guise is by Alex G. and was taken
at Moorabbin in January of 2004.