Piper PA-31-325 Turbo Navajo C/R N327RM (c/n 31-7912019)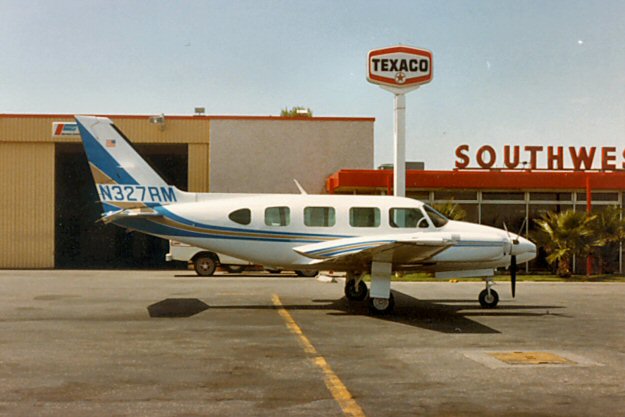 In 1967 Piper introduced what was then the largest aircraft they had ever built. This executive
twin was known as the Navajo. Piper ceased production of the Navajo in 1982 but continued
the line with the Chieftain, Mojave and turbo-prop powered Cheyenne. The above example was
a 1979 model Navajo featuring counter rotating airscrews. Seen outside the old Southwest ramp
at El Paso Airport in 1980.