Piper (Ted Smith) 601P Aerostar N3638T (c/n unknown)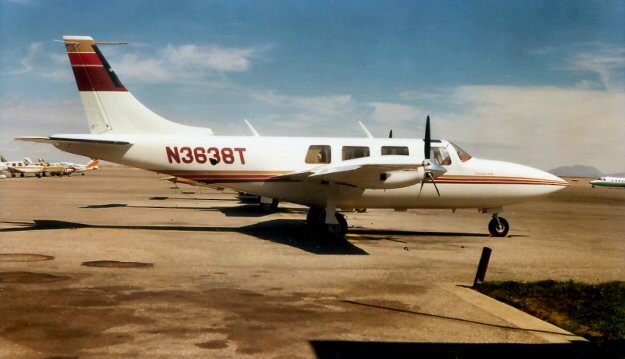 Designer Ted Smith formed his Ted Smith Aircraft Company at Santa Maria, California in the early
1960s specifically to produce the twin engined 600 series, named Aerostar. When Smith died in
1976 the company and design rights for the aircraft were taken over by Piper Aircraft, by that time
relocated in Vero Beach, Florida. The 601P pressurized version seen above at El Paso in 1980
was actually a Piper built model. Many of the 1089 built are still flying.