Piaggio P.180 Avanti N189SL (c/n 1181)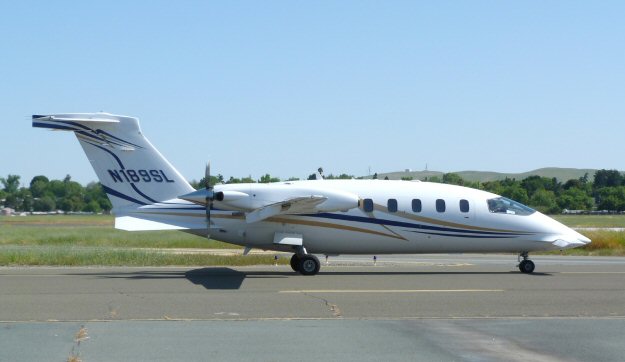 The P.180 prototype first flew on 23 September 1986, and U.S. and Italian certification was
obtained on 7 March 1990. Since then over 150 have been produced. Initial development
was in collaboration with Learjet as evidenced by the 'delta fins' under the tail. In 1986 Learjet
opted out of the program and Piaggio continued development on its own . Manufacturing was
to have been undertaken in both Italy and the U.S, and in fact the first 12 Avanti fuselages were
built in Wichita. However, by 1994 Avanti Aviation Wichita were in financial difficulties and
Piaggio pulled all production back to Italy having been financed by a group of Italian investors.
N189SL seen above is a late model, first registered at the end of 2009. Bill Larkins' nice shot
was taken at Buchanan Field, Concord, a stone's throw from the house in which Bill has lived
for the past 60 years.