Rockwell International (North American) 465 Sabreliner 65 N7NR (c/n 465-44)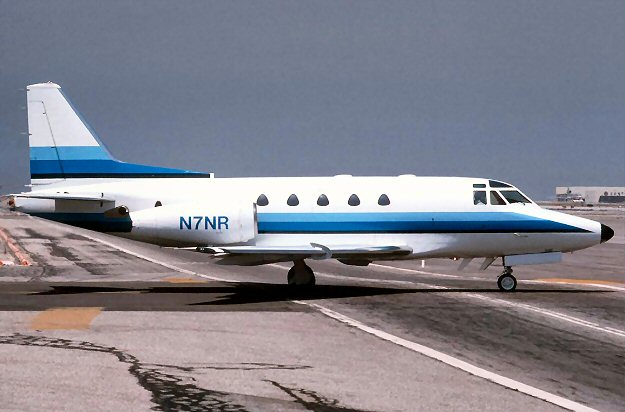 The Sabreliner 65 was in production until the end of 1981. By that time the original designer had
become the North American Division of Rockwell International Corporation. In the index, to group
all the Sabreliners together, I shall list them as North American. The Model 65 featured a super-
critical wing and Garrett TFE731-3-1D turbofan engines. This nice shot comes from the collection
of Frank C. Duarte Jr. and was taken at LAX in August of 1989. It was owned by Rockwell and
operated out of Pittsburgh.